Corrugated Cardboard Sheets Manufacturer & Supplier in UAE
Al Mufeed Packaging is the leading corrugated cardboard sheet supplier & manufacturer in Sharjah, UAE. Made from superior quality materials, corrugated carton sheets are used for various purposes in the packaging industry includes carton boxes, die-cut boxes etc. The topmost application of the corrugated packaging sheet is using the sheets as a filler inside the packaging to protect the products from damage.
With extensive years of experience in the packaging industry, we have established ourselves as the leading corrugated sheet manufacturers in UAE. We also offer custom corrugated paper rolls according to your requirement. Our corrugated paper rolls are used as layering pads to stabilize packaged products.
We offer the highest level of service, quality and competitiveness regarding our products and services. With years of experience and sales numbers, we are one of the leading corrugated carton companies in UAE.
If you are looking for a high-quality corrugated roll manufacturer in UAE, then get in touch with us today.
Types of Corrugated Sheets We Offer
E Flute Sheet
B Flute Sheet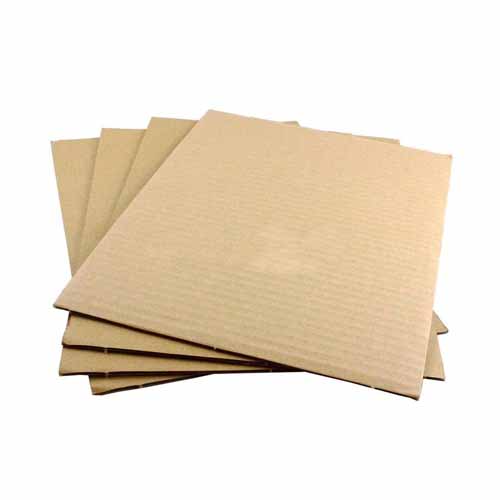 C Flute Sheet
Professional Corrugated Cardboard Sheets manufacturer in Sharjah
At Mufeed packaging, we make innovative and sustainable corrugated cardboard sheets that are flexible and can be used by an extensive range of clients. We have had the opportunity to work with the leading names in the country as a service provider and are immensely happy about it.
With extensive years of experience and expertise in packaging, we have established ourselves as the leading manufacturer and supplier of corrugated sheets in Sharjah. We supply corrugated packaging sheets across UAE. We are committed to providing high-quality corrugated carton sheets to suit your requirement while creating a sustainable environment.
We aim to become the top corrugated paper roll manufacturer in UAE sustainably and innovatively. We are well equipped to serve you with whatever you please. However, our responsibilities don't end when the products leave the factory. Thanks to our customer service team, they will support you throughout the journey.
Do get in touch with us today to know more details.
Importance of Corrugated Cardboard Sheets in the packaging sectors.
Corrugated cardboard sheets are an essential part of the supply chain. The corrugated packaging sheets are made of multiple layers and are very durable in nature. How important are these corrugated carton sheets? What are their advantages? Read below-
Are you in search of the leading corrugated sheet supplier and manufacturer in UAE and Sharjah, then get in touch with us today.
Why choose Muffed Packing for Corrugated Cardboard Sheets service in Sharjah & UAE?
Because we are the best of the best in the market. At Mufeed Packaging, we manufacture and supply superior quality corrugated cardboard sheets for domestic and commercial purposes. There are 100 reasons to choose us, but for the time being, we are listing out the top five here.
Leading Corrugated Cardboard Sheets Supplier in Sharjah & Dubai
Are you looking for high-quality corrugated cardboard sheets? Then you have come to the right place. Al Mufeed packaging is the leading corrugated sheet supplier and manufacturer in Sharjah and the whole of UAE. We supply a range of corrugated carton sheets and corrugated rolls according to the client's requirement.
When ordering the corrugated packaging sheet, you might get confused about what to choose for your company. However, we are well equipped with a highly efficient team to work closely with you from start to finish. Our extensive packaging industry experience and highly efficient team will make your work with us easier. We have been in this market for over a decade so we can suggest the best-corrugated carton sheet for you. We can also customize our products according to your requirement.
This extensive experience and expertise in the field have also given us the best-corrugated paper roll manufacturer tagline. Get in touch for more details.